This page will give you a whole dinner menu, with choices for vegetables, potatoes, gravies and stuffing, turkey tips and cooking instructions. Enjoy and Happy Cooking.




Choosing your turkey


How many people are you cooking for? Rule of thumb, leftovers are great but for how long do you want to keep eating them? Allow 1.5 lbs. of turkey per guest. Remember you'll be serving not only the turkey but also all the trimmings that come with it.

Fresh or Frozen


If your turkey is frozen, you'll need to make sure it's thawed in time. A 6-8 pound turkey will take 1 to 2 days, 8-10 2 days, etc. I always allow myself 1 extra day of thawing time, better safe than sorry on the big day! Make sure you thaw your turkey in the refrigerator only, don't leave it out on your counter overnight.

Getting ready


Before the big day arrives, make sure you have everything you'll need. Nothing is worse then to find out
that you are either missing an ingredient or you don't have a pan big enough to fit your turkey. Plan
ahead.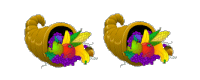 Turkey
Preheat oven to 325 degrees. Allow 30 minutes per pound for a stuffed turkey; decrease about 5 minutes
per pound if your turkey is not stuffed.
Rinse your turkey with water; be sure to take out the neck and giblets. Set aside, you'll need them
for the stuffing recipe below.
Stuffing (for a six-pound turkey)
In a small saucepan, boil 2 cup of water and add 2 chicken bouillon cubes. Dice 1 small onion, 2 celery
stalks, giblets from turkey.
In a skillet over medium heat, melt 2 tablespoons butter or margarine. Add the giblets and cook for about
10 minutes. Add the onion and celery; continue cooking for another 10 minutes. Be careful not to brown the
onion.
In a large mixing bowl add 5 cups of croutons, seasoned or plain. Add and mix the chicken bouillon mixture,
season lightly with salt and pepper. Add skillet mixture and stir.
Stuff into your seasoned turkey, turkey season recipe below. If all the stuffing does not fit into
bird, wrap it inside aluminum foil and place at foot of turkey to cook. The neck of the turkey
can also be placed in the pan too.
Turkey Seasoning
In a small bowl mix the following: 1 tablespoon salt, 1/2 teaspoon garlic powder, 1/2 teaspoon
poultry seasoning, 1/2 teaspoon pepper. Add just enough water to make a paste. Using your hand
spread the mixture on the outside and inside cavity of the turkey.
Classic Bread and Chestnut Stuffing
1 lb. loaf white bread, preferably an unslice bakery white; 1 Cup diced Onions;
1/2 Cup diced celery stalks, prewashed: 2 oz. canola oil; 4 eggs, beaten lightly;
1-1/2 teaspoon salt; 1 tsp white pepper; 1 tsp. ground ginger; 16 oz. can chicken broth, divided
Chestnuts are traditional, but regional flavorings such as fruit or oysters can easily be substituted, as the recipe indicates.
OPTIONAL: 1 cup roasted, peeled and quartered chestnuts or 8 oz canned chestnuts, quartered,
or 6 oz dried chestnuts, soaked overnight and simmered until tender, drained and quartered.
Preheat oven to 325 degrees F
Cut bread into even cubes, about 1" square. Place bread on cookie sheet and toast in oven until lightly browned.
Remove and lower oven temperature to 300 degrees.
Heat oil in a saute' or frying pan and add onion and celery. Saute' for 5 minutes, stirring occasionally to ensure even cooking.
Put toasted bread cubes in a bowl. Add the eggs, seasoning and 12 oz of the chicken broth. Mix gently without letter the mixture get mushy.
If the mixture is dry, add the remainder of the broth.
Add the chestnuts(or 1 cup of any favorite add-ins, such as sauteed mushrooms, chopped pitted prunes
or apricots, sausteed sausage meat, shuck, chopped oysters, sauteed apple slices, or any combination thereof).
Turn the mixture into a lightly oiled 2 qt. baking dish and shake the dish to help airpockets settle.
Bake about 45 minutes until firm. Let rest 20 minutes before serving. Cut into squares or just scoop to serve.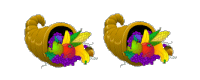 Want more turkey tips? Check out the experts at: BUTTERBALL

Vegetable Side Dishes

Buttered Corn
1 14 oz. can of corn
4 tablespoons butter
Drain the water from the corn, in a saucepan add the corn and butter and cook over
medium low heat. (4 servings)

Lemon Buttered Brussels Sprouts
2 10-ounce packages frozen Brussels Sprouts (or 3 cups fresh sprouts),
1/2 cups of fresh sprouts with the ends trimmed.
1/4 cup fresh parsley, chopped,
3 tablespoons melted butter or margarine,
4 teaspoons lemon juice,
salt and pepper (to taste)

In a 2 quart saucepan add 1/2 cup water and bring to a boil, add the sprouts and
cook over medium heat for 15 minutes, they should be tender.

In a small bowl mix the salt, pepper, parsley, lemon juice and melted butter.
Drain the sprouts and place in serving dish; add the lemon-buttered mixture and toss.

Ready to serve. (6 servings)

Green Beans in Brown Butter
3 cups fresh green beans cut into 2-inch lengths,
1 1/2 tablespoons butter or margarine,
salt, pepper to taste.

In a saucepan add 1/2 inch water bringing to boil, add the cut green beans and
cook for 10 minutes (until crisp and tender).

In a small skillet over medium heat, melt the butter and cook until slightly
browned. Drain beans and place in serving dish; add the browned butter, salt,
and pepper to taste. Ready to serve. (4 servings)

For some more veggie ideas check out Green Giant

More Stuffing!

Apple-Sauce Stuffing 1 8 ounce package pork sausage links, 2 1/2 cups chopped onions, 1 cup chopped celery 2 cups red apples, cored and diced, 1/3 cup fresh parsley, chopped, 1 teaspoon grated lemon peel, 1/2 teaspoon poultry seasoning salt and pepper to taste

In a skillet fry the pork sausages according to the package directions. Cool slightly then cut into 1/4 inch thick slices and place in a large bowl.

Keep 2 tablespoons of the fat from the skillet, add the onion and celery and cook over medium heat for about 8 minutes, until tender. Add to bowl with sausage along with the apple, parsley, lemon peel and seasonings. Mix well. Ready to stuff in turkey. (6 servings)

Sausage and Corn Bread Stuffing 8 ounce package of smoked beef sausage or Kielbassa, sliced thin, 1 6 ounce package corn bread stuffing mix, 1/2 cup chopped pecans, 1/2 teaspoon pepper, 1/4 teaspoon dried thyme leaves 1/4 teaspoon dried oregano leaves 1/8 teaspoon ground red cayenne pepper.

In a skillet cook the sausage over medium heat for about 3-4 minutes, until browned. Set aside.

Prepare corn bread stuffing according to the package directions but add the sausage, pecans and seasonings. Ready to stuff in turkey. (4 servings)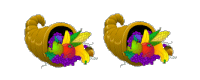 Gravy Recipes
Pan Gravy
3/4 cup of turkey drippings from your roasted or roasting turkey, 2 tablespoons flour 1-tablespoon butter or margarine, Dash of dried rosemary and sage salt, pepper to taste
In a container measure out the 3/4 cup of drippings setting aside about 3 tablespoons, add 1 cup of water to the 3/4 cup of drippings, set this aside.
In a pan place the 3 tablespoons of drippings and over medium heat add the flour stirring until smooth.
SLOWLY add the set aside drippings and water combination and blend into the pan.
Add rosemary and sage and mix in, cooking and stirring for about 2 minutes.
Remove from heat, swirl in the butter or margarine, add salt and pepper. (6 Servings)
Giblet Gravy
Turkey giblets, cut into 1/2 inch pieces and cooked, 1 1/2 tablespoons flour, 2 tablespoons heavy cream,
dash dried thyme leaves, Salt and pepper to taste.
In a pan over medium heat place 1/3 cup turkey drippings, stir in the flour until well blended and smooth.
Cook over medium heat 2 minutes while stirring. Slowly add 1-cup cold water, stirring to keep mixture smooth.
Simmer 1 minute; add cream, thyme, salt and pepper. (4 Servings)
Looking for a Holiday Screensaver? check out: Screen Savers
Potato Recipes
Sweet potatoes with Maple Butter
5 medium sized sweet potatoes peeled and cut into chunks, 1/2 cup maple syrup 3 tablespoons butter or margarine 1/8 teaspoon ground cinnamon Salt and pepper to taste
In a saucepan bring salted water to boil over medium high heat. Cook the potatoes for 15 minutes, drain. Add syrup, butter, cinnamon, salt and pepper to the drained potatoes and toss lightly. Cook about 1 minute more until all the liquid is gone. (6 servings).
Rosemary Potato Wedges
1 1/2 pounds red potatoes cut into quarters, 1/4 cup melted butter or margarine, 1 teaspoon dried Rosemary, salt, pepper to taste.
In a shallow baking dish add the potatoes, pour melted butter over the potatoes. Roast in oven alongside the turkey for 30 minutes.
Take out of oven, turn potatoes over and baste with drippings, sprinkle with Rosemary, salt and pepper and bake for additional 30 minutes. (4 servings).
Finishing Touches!
Cranberries
1 1/2 cups maple syrup, 3 cups fresh cranberries, 2 teaspoons grated orange rind.
In a saucepan place syrup and cranberries. Cook over medium heat bringing to a boil. Cover. Cook 5 minutes; remove from heat and let stand, covered 5 minutes.
Return to heat cooking additional 5 minutes, remove from heat add orange rind, let stand until cool.
Do not stir this recipe during cooking and cooling process. (4 servings)
Pumpkin Pie
1 prepared piecrust, made according to package directions. Preheat the oven to 425 degrees.
Pie Filling: 2 large eggs, slightly beaten, 1 16 ounce can pumpkin, 3/4 cup sugar, 1 teaspoon ground cinnamon, 1/2 teaspoon salt, 1/2 teaspoon ground nutmeg, 1/8 teaspoon ground cloves, 1 2/3 cups evaporated milk.
Mix the filling ingredients, except milk, in a large bowl, using a fork or wire whisk, mix in the evaporated milk. Pour into prepared piecrust.
Bake 15 minutes, lower oven heat to 350 and bake an additional 25-30 minutes. Cool. (8 Servings)
Napkin folding and table setting tips can be found at this site: The Waiter's Digest